Introduction
Inviting Chronicle Bot to Discord
For Chronicle Bot to work, you must first invite the bot to join your server.
---
Invite Screen
When adding the bot to a server, Discord will present you with an invite screen as shown below.
To continue, open the "Select a server" dropdown and pick the server you wish to add Chronicle Bot to. If your Discord server does not appear in the dropdown list, double check you have the "Manage Server" permission first.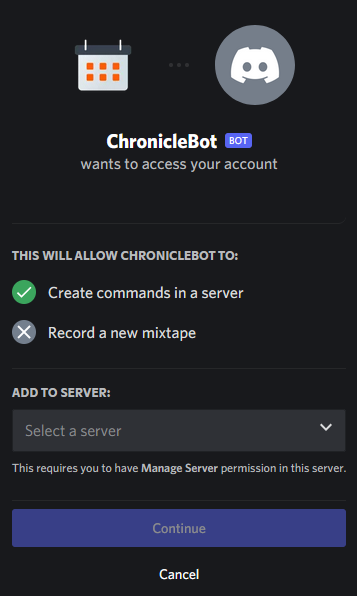 Discord Invite Dialog
---
Permissions
After the Invite Dialog, you will see the Permissions screen. This lists all of the permissions Chronicle Bot needs to operate correctly.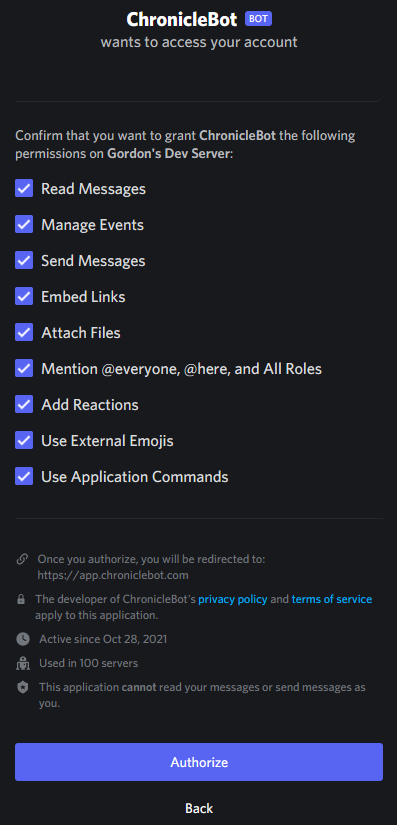 Discord Required Permissions
We recommend leaving all checkboxes selected, but if you do uncheck some permissions please be aware it may affect the operation of the bot.